News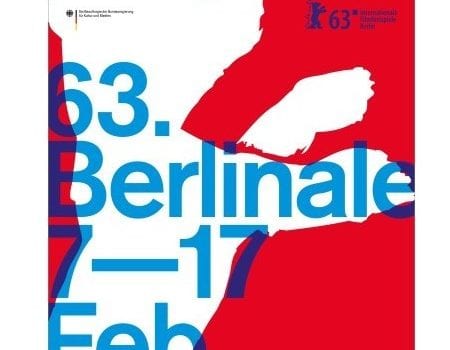 Published on Gennaio 20th, 2013 | by Marco Valerio
0
Festival di Berlino 2013: il programma completo
È stato annunciato ufficialmente il programma della sessantatreesima edizione del Festival di Berlino che si svolgerà nella capitale tedesca dal 7 al 17 febbraio. Dopo diverse indiscrezioni e titoli annunciati in anticipo, ora abbiamo un quadro completo dei film che parteciperanno alla Berlinale 2013, soprattutto di quelli che si contenderanno l'ambito Orso d'Oro. Tanti i grandi nomi che saranno presenti, a partire dal presidente di Giuria, il regista di culto Wong Kar Wai che presenterà a Berlino, finalmente, il suo nuovo film "The Grandmaster", pellicola che vede la luce dopo un lunghissimo periodo di post-produzione e continui rinvii. "The Grandmaster" sarà presentato, ovviamente, fuori concorso.
Tra gli altri grandi autori che saranno presenti a Berlino segnaliamo Bruno Dumont (con "Camille Claudel 1915"), Danis Tanovi ("An Episode in the Life of an Iron Picker"), Ulrich Seidl ("Paradise: Hope"), Jafa Panahi ("Closed Curtain"), Gus Van Sant ("Promised Land") e Steven Soderbergh ("Side Effects").
Tra i film del fuori concorso segnaliamo "Before Midnight" di Richard Linklater, "Night Train to Lisbon" di Bille August e "La migliore offerta" di Giuseppe Tornatore, che sarà presentato come evento speciale.
Altro evento speciale della Berlinale sarà la proiezione de "Les Misérables" di Tom Hooper.
Ricordiamo che lo scorso anno a trionfare fu "Cesare deve morire" dei Fratelli Taviani.
Di seguito il programma completo della sessantatreesima edizione del Festival di Berlino:
Concorso: 
Camille Claudel 1915, di Bruno Dumont
Elle s'en va (On my Way), di Emmanuelle Bercot
Epizoda u životu berača željeza (An Episode in the Life of an Iron Picker), di Danis Tanovic
Gloria, di Sebastián Lelio
Gold, di Thomas Arslan
La Religieuse (The Nun), di Guillaume Nicloux
Layla Fourie, di Pia Marais
The Necessary Death of Charlie Countryman, di Fredrik Bond
Nugu-ui Ttal-do Anin Haewon (Nobody's Daughter Haewon), di Hong Sangsoo
Paradies: Hoffnung (Paradise: Hope), di Ulrich Seidl
Poziţia Copilului (Child's Pose), di Călin Peter Netzermiere
Parde (Closed Curtain), di Jafar Panahi
Promised Land, di Gus Van Sant
Side Effects, di Steven Soderbergh
Dolgaya schastlivaya zhizn (A Long and Happy Life), di Boris Khlebnikov
Prince Avalanche, di David Gordon Green
Uroki Garmonii (Harmony Lessons), di Emir Baigazin
Vic+Flo ont vu un ours (Vic+Flo Saw a Bear), di Denis Côté
W imię… (In the Name of), di Małgośka Szumowska
Fuori concorso:
The Croods, di Kirk De Micco, Chris Sanders
The Grandmaster, di Wong Kar-Wai
Before Midnight, di Richard Linklater
Dark Blood, di George Sluizer
Night Train to Lisbon, di Bille August
Berlinale Special:
Unter Menschen (Redemption Impossible), di Christian Rost, Claus Strigel
The Best Offer, di Giuseppe Tornatore
The Look of Love, di Michael Winterbottom
Les Misérables, di Tom Hooper
Tokyo Kazoku (Tokyo Family), di  Yoji Yamada
Panorama:
Baek Ya (White Night), di Hee-il LeeSong
Chemi Sabnis Naketsi (A Fold in My Blanket), di Zaza Rusadze
Dduit-dam-hwa: Gam-dok-i-mi-cheot-eo-yo (Behind the Camera), di E J-Yong
Deshora (Belated), di Barbara Sarasola-Day
Don Jon's Addiction, di Joseph Gordon-Levitt
Frances Ha, di Noah Baumbach
Habi, la extranjera (Habi, the Foreigner), di Maria Florencia Alvarez
Inch´Allah, di Anaïs Barbeau-Lavalette
Kashi-ggot (Fatal), di Don-ku Lee
La Piscina (The Swimming Pool), di Carlos Machado Quintela
Lovelace, di Rob Epstein, Jeffrey Friedman
Meine Schwestern (My Sisters), di Lars Kraume
Rock the Casbah, di Yariv Horowitz
Tanta Agua (So Much Water), di Ana Guevara Pose, Leticia Jorge Romero
The Broken Circle Breakdown, di Felix van Groeningen
Boven is het stil (It's all so Quiet), di Nanouk Leopold
Concussion, di Stacie Passon
Flores Raras (Reaching for the Moon AKA: The Art of Loosing), di Bruno Barreto
Hayatboyu (Lifelong),di Asli Ozge
Interior. Leather Bar, di Travis Mathews, James Franco
Kai PO Che, di Abhishek Kapoor
Burn it up Djassa, di Lonesome Solo
Lose Your Head, di Stefan Westerwelle, Patrick Schuckmann
Maladies, di Carter
Mes séances de lutte, di Jacques Doillon
Soğuk (Cold), di Uğur Yücel
Something in the Way, di Teddy Soeriaatmadja
Upstream Color, di Shane Carruth
Will You Still Love Me Tomorrow?, di Arvin Chen
Workers, di José Luis Valle González
Youth, di Tom Shoval

Panorama Dokumente:
Alam laysa lana (A World Not Ours), di Mahdi Fleifel
Gut Renovation, di Su Friedrich
Naked Opera, di Angela Christlieb
Roland Klick – The Heart Is a Hungry Hunter, di Sandra Prechtel
Sing Me the Songs That Say I Love You – A Concert for Kate McGarrigle, di Lian Lunson
State 194, di Dan Setton
The Act of Killing, di Joshua Oppenheimer
Forum:
Die 727 Tage ohne Karamo, di Anja Salomonowitz
A Single Shot di David M. Rosenthal
Al-khoroug lel-nahar (Coming Forth by Day) di Hala Lotfy
A batalha de Tabatô (The Battle of Tabatô) di João Viana
Computer Chess di Andrew Bujalski
Echolot di Athanasios Karanikolas
Elelwani di Ntshavheni Wa Luruli
Fahtum pandinsoong (Boeary) di Nontawat Numbenchapol
Fynbos di Harry Patramanis
Grzeli nateli dgeebi (In Bloom) di Nana Ekvtimishvili e Simon Groß
Halbschatten di Nicolas Wackerbarth
Hélio Oiticica di Cesar Oiticia Filho
I aionia epistrofi tou Antoni Paraskeua (The Eternal Return of Antonis Paraskevas) di Elina Psykou
I kóri (The Daughter) di Thanos Anastopoulos
I Used to Be Darker di Matt Porterfield
Je ne suis pas mort (I'm Not Dead) di Mehdi Ben Attia
Krugovi (Circles) di Srdan Golubović
Kujira no machi (The Town of Whales) di Keiko Tsuruoka
Lamma shoftak (When I Saw You) di Annemarie Jacir
Matar extraños (Killing Strangers) di Jacob Secher Schulsinger, Nicolás Pereda
Materia oscura (Dark Matter) di Massimo D'Anolfi e Martina Perenti
Das merkwürdige Kätzchen di Ramon Zürcher
Le météore (The Meteor) di François Delisle
Mo sheng (Forgetting to Know You) di Quan Ling
…Moddhikhane Char (Char… The No Man's Island) di Sourav Sarangi
Obrana i zaštita (A Stranger) di Bobo Jelčić
La Paz di Santiago Loza
La plaga (The Plague) di Neus Ballús
Powerless di Fahad Mustafa e Deepti Kakkar
Sakura namiki no mankai no shita ni (Cold Bloom) di Atsushi Funahashi
Senzo ni naru (Roots) di Kaoru Ikeya
Shirley – Visions of Reality di Gustav Deutsch
Sieniawka di Marcin Malaszczak
Stemple Pass di James Benning
Sto lyko (To the Wolf) di Christina Koutsospyrou e Aran Hughes
Terra de ninguém (No Man's Land) di Salomé Lamas
Tian mi mi (Together) di Hsu Chao-jen
Vaters Garten – Die Liebe meiner Eltern di Peter Liechti
Viola di Matías Piñeiro
The Weight of Elephants di Daniel Joseph Borgman
Za Marksa… (For Marx…) di Svetlana Baskova