News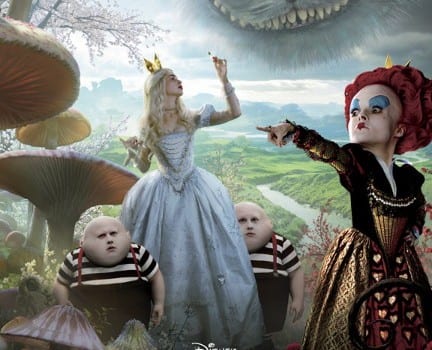 Published on Gennaio 13th, 2010 | by sally
1
Almost Alice: l'album di Alice in Wonderland
La Walt Disney Records pubblicherà un album di canzoni ispirate all'atteso film di Tim Burton, "Alice in Wonderland", rivisitazione cinematografica dei celebri racconti di Lewis Carrol. Non si sa ancora se le canzoni saranno presenti nella colonna sonora del film, sicuramente ad esso sono ispirate. Numerosi gli artisti presenti nell'album, e diversi i generi, dal rock, al punk, e anche all'emo. Troviamo infatti Avril Lavigne, i Franz Ferdinand, i Wolfmother, i Tokio Hotel, i Plain White T's e molti altri. "Almost Alice" uscirà il 2 marzo 2010, tre giorni prima dell'uscita del film. Eccovi la tracklist:
"Alice (Underground)", Avril Lavigne
"The Poison", The All-American Rejects
"The Technicolor Phase", Owl City
"Her Name Is Alice", Shinedown
"Painting Flowers", All Time Low
"Where's My Angel", Metro Station
"Strange", Tokio Hotel & Kerli
"Follow Me Down", 3OH!3 featuring Neon Hitch
"Very Good Advice", Robert Smith
"In Transit", Mark Hoppus & Pete Wentz
"Welcome to Mystery", Plain White T's
"Tea Party", Kerli
"The Lobster Quadrille", Franz Ferdinand
"Running Out of Time", Motion City Soundtrack
"Fell Down a Hole", Wolfmother
"White Rabbit", Grace Potter and the Nocturnals
Che ve ne pare?