Varie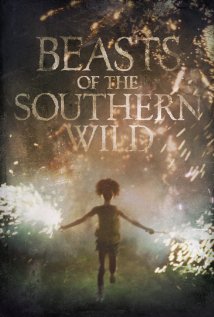 Published on Gennaio 30th, 2012 | by sally
0
Sundance Film Festival 2012: vince "Beasts of the Southern Wild"
Il cinema indipendente americano ha celebrato, come ogni anno, il Sundance Film Festival, fondato da Robert Redford nel 1978. Quest'anno abbiamo visto trionfare le tematiche più toccanti ed importanti, su tutti "Beasts of the Southern Wild" di Benh Zeitlin, che si è aggiudicato il premio della giuria:
Con le sue performance crude e potenti, questo film rappresenta in pieno lo spirito del cinema indipendente.
Il film è ancor più particolare perché non è interpretato da attori professionisti ed a colpire più di tutti è stata la piccola Quvenzhané Wallis, che interpreta la giovane protagonista di sei anni che deve lottare per la sopravvivenza alla ricerca della madre. Il film è stato definito come un'opera in bilico tra sogno e realtà ed è destinato a far parlare di sé ancora per molto.
Eugene Jarecki invece si è aggiudicato il premio per il miglior documentario con il suo "The House I Live In", che affronta il duro tema della droga nella società statunitense. L'attenzione è ricaduta inoltre su altre pellicole di spessore, che hanno quasi segnato una rinascita del film indipendente, da sempre molto apprezzato rispetto alle distribuzioni commerciali proprio per la sua capacità di colpire e di affrontare tematiche più profonde. Tra gli altri film "Violeta Went to Heaven", che parla della cantante cilena Violeta Parra e poi "The Law in These Parts", altro lavoro che affronta un argomento spinoso quale il sistema legislativo palestinese.
Tra i registi che si sono fatti notare in questa edizione del Sundance Film Festival 2012, Laureen Greenfield per il suo "The Queen of Versailles" e Ava DuVernay per "Middle of nowhere", che racconta la storia di una donna afro-americana intenta a ricostruire la propria vita dopo che il marito è finito in prigione. La Palestina è un argomento che ritorna anche con il regista Jean-Marie Teno per il suo "5 broken cameras".
Il pubblico, invece, ha voluto premiare il documentario di  Kirby Dick "The invisible war", che affronta il tema dello stupro nell'esercito americano, altro argomento particolarmente scottante, soprattutto perché proposto in patria.  Qui di seguito la lista completa dei premiati.
The Grand Jury Prize – Documentary: The House I Live In, diretto da Eugene Jarecki (Usa)
The Grand Jury Prize – Dramatic: Beasts of the Southern Wild, diretto da Benh Zeitlin (Usa)
The World Cinema Jury Prize – Documentary: The Law in These Parts, diretto da Ra'anan Alexandrowicz (Israele)
The World Cinema Jury Prize – Dramatic: Violeta Went to Heaven (Violeta se Fue a Los Cielos), diretto da Andrés Wood (Cile)
The Audience Award – U.S. Documentary: The Invisible War, diretto da Kirby Dick (Usa)
The Audience Award – U.S. Dramatic: The Surrogate, diretto da Ben Lewin (Usa)
The World Cinema Audience Award – Documentary: Searching for Sugar Man, diretto da Malik Bendjelloul (Svezia, Gran Bretagna)
The World Cinema Audience Award – Dramatic: Valley of Saints, diretto da Musa Syeed (Usa, India)
Audience Award, Presented by Adobe Systems Incorporated: Sleepwalk With Me, diretto da Mike Birbiglia (Usa)
The U.S. Directing Award – Documentary: The Queen of Versailles, diretto da Lauren Greenfield (Usa)
The U.S. Directing Award – Dramatic: Middle Of Nowhere, diretto da Ava DuVernay (Usa)
The World Cinema Directing Award – Documentary: 5 Broken Cameras, diretto da Emad Burnat, Guy Davidi (Palestina, Israele, Francia)
The World Cinema Directing Award – Dramatic: Teddy Bear, diretto da Mads Matthiesen (Danimarca)
The Waldo Salt Screenwriting Award: Safety Not Guaranteed, diretto da Colin Trevorrow (Usa)
The World Cinema Screenwriting Award: Young & Wild, diretto da Marialy Rivas (Cile)
The U.S. Documentary Editing Award: Detropia, diretto da Heidi Ewing, Rachel Grady (Usa)
The World Cinema Documentary Editing Award: Indie Game: The Movie, diretto da  Lisanne Pajot, James Swirsky (Canada)
The Excellence in Cinematography Award – U.S. Documentary: Chasing Ice, diretto da Jeff Orlowski (Usa)
The Excellence in Cinematography Award – U.S. Dramatic: Beasts of the Southern Wild, diretto da Benh Zeitlin (Usa)
The World Cinema Cinematography Award – Documentary: Putin's Kiss, diretto da Lise Birk Pedersen (Danimarca)
The World Cinema Cinematography Award – Dramatic: My Brother the Devil, diretto da  Sally El Hosaini (Gran Bretagna)
U.S. Documentary Special Jury Prize for an Agent of Change: Love Free or Die, diretto da Macky Alston (Usa)
U.S. Documentary Special Jury Prize for Spirit of Defiance: Ai Weiwei: Never Sorry, diretto da Alison Klayman (Usa, Cina)
U.S. Dramatic Special Jury Prize for Excellence in Independent Film Producing: Andrea Sperling e Jonathan Schwartz per Smashed e per Nobody Walks
U.S. Dramatic Special Jury Prize for Ensemble Acting: The Surrogate, diretto da Ben Lewin (Usa)
A World Cinema Dramatic Special Jury Prize for Artistic Vision: Can, diretto da Rasit Celikezer (Turchia)
A World Cinema Documentary Special Jury Prize for its Celebration of the Artistic Spirit: Searching for Sugar Man, diretto da Malik Bendjelloul (Svezia, Gran Bretagna)