Box Office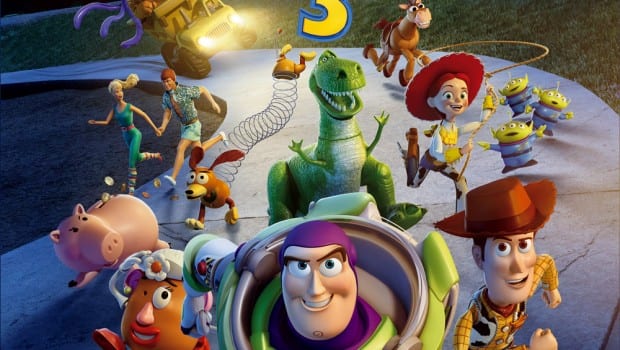 Published on agosto 9th, 2010 | by Elide Messineo
0
"Toy Story 3 – La grande fuga" rimane imbattibile al botteghino italiano
Dopo cinque settimane di programmazione, "Toy Story 3 – La grande Fuga" non molla e rimane fermo alla prima posizione con 377.021 € ed un totale di 12.050.566 €. I giocattoli di casa Pixar continuano a tener duro e non vengono spostati nemmeno di una posizione, ma nelle prossime settimane dovranno vedersela con altre pellicole importanti, sicuramente vedremo qualche cambiamento in classifica.
Al secondo posto esordice "
Pandorum
" con
222.794 €
, per niente agevolato dal periodo fiacco del cinema italiano: tanto caldo e sale vuote.  In discesa al terzo posto troviamo "
The Box – C'è un regalo per te
" con
Cameron Diaz,
in programmazione da tre settimane, con un incasso di
199.533 €.
Resistono ancora, dopo sei settimane, al quarto posto, i vampiri di "
The Twilight Saga: Eclipse
", con
114.845 €
ed un totale di
15.381.065 €
.  Delude al quinto posto "
Solomon Kane
", con
100.346 €
, mentre al sesto troviamo i
61.806 €
incassati dagli alieni di "
Predators
", seguiti al settimo posto da "
The Losers
" che incassa
55.853 €.
All'ottava posizione si piazza "
Il pianista
" con
36,611 €
, seguito dai
31,103 €
della commedia made in Italy "
Basilicata coast to coast
". Chiude la classifica, al decimo posto, la
new entry/flop
"
Coming Soon
", horror asiatico che apre con
18.022 €.
Resiste dunque "Toy Story 3″, ma il prossimo week-end lo attende l'uscita di
"Splice
" ed un altro film per bambini, "
Sansone
" che potrebbero ribaltare la situazione ai primi posti della classifica. Secondo voi chi arriverà al primo posto?
The Twilight Saga: Eclipse
Tags: Basilicata Coast to Coast, Box Office, Cameron Diaz, Coming Soon, Il Pianista, Italia, Pandorum, Predators, Sansone, Solomon Kane, Splice, The Box - C'è un regalo per te, The Losers, The Twilight Saga: Eclipse, Toy Story 3 -La grande fuga

About the Author